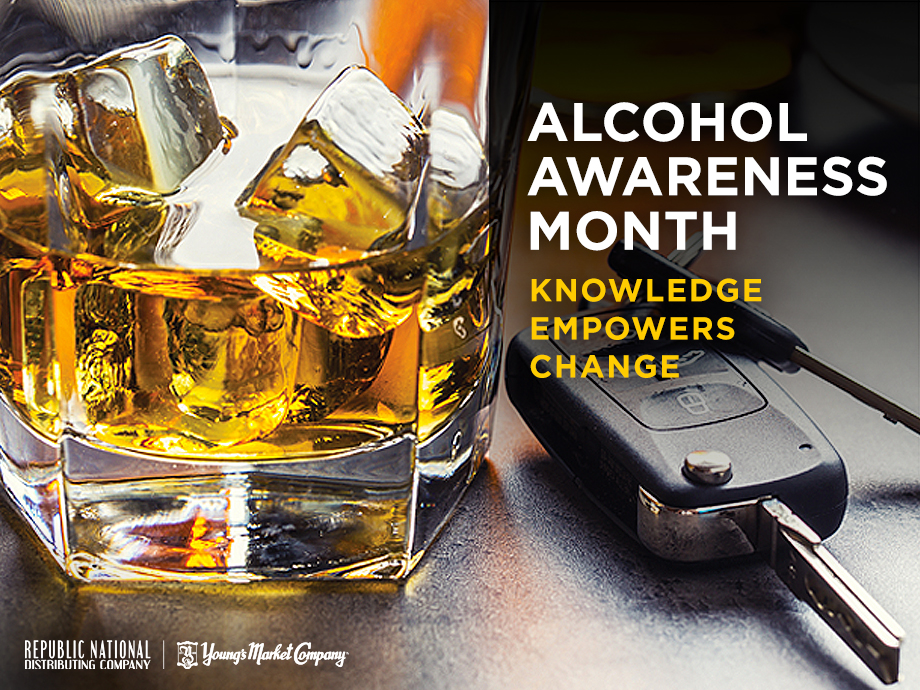 Alcohol Awareness Month was established to help reduce the stigma often associated with alcoholism by encouraging communities to reach out to the American public each April with information about alcohol, alcoholism, and recovery.
RNDC is proud to be in the business of selling and distributing beverages alcohol. Our core value of accountability reminds us to be responsible for our actions, as they can affect ourselves and others. Irresponsible use can have serious consequences for RNDC customers, suppliers, associates and the company as well as the entire industry.
Throughout the month of April, RNDC will share tips and resources to ensure you enjoy alcohol responsibly.
Here are a few tips to start you off:
Pace your drinking.
Keep track of how many drinks you've had.
Set a personal limit of how many drinks you will consume.
Choose a drink containing a lower alcohol concentration.
Alternate alcoholic drinks with water or other non-alcoholic beverages.