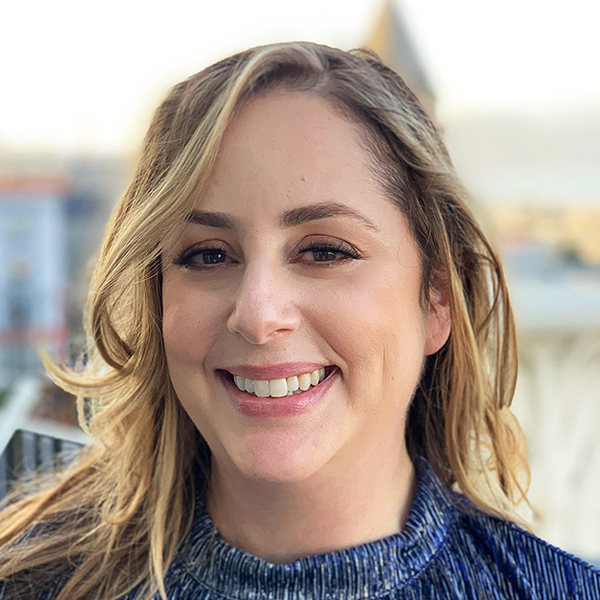 Stephanie Block
Stephanie Block is a third-generation family partner at Republic National Distributing Company (RNDC). She holds a WSET Level 3 Certification in wine and spirits and an international Executive MBA from Brown University and IE Madrid where she researched Inclusion & Diversity (I&D) in the South African wine industry. Her current RNDC role in I&D and her completion of RNDC's Women's Leadership Forum enhance a long-standing commitment to human rights.
Stephanie's previous leadership roles have been in digital strategy for nonprofit organizations advocating for gender equality and an end to anti-Semitism. She was an annual panelist at the United Nations Commission on the Status of Women and VP of Communications for the United States National Committee for UN Women.
She also created and expanded the online voice of SparkSF.org, amassing thought leadership on Millennial philanthropic engagement and empowering women through fundraising for microgrant projects, traveling globally to evaluate impact, and liaise with on-the-ground NGOs. Stephanie brought this skill set to the Jewish Federations of North America's National Young Leadership Cabinet where she activated donors through digital storytelling to support Jewish communities in North Africa, Eastern Europe, and Central Asia.
Digital activism was also her responsibility at Netroots Nation where collaborating with politicians, pundits, activists, and policymakers taught her to be nimble and transformative on virtual platforms with a lean budget. She pioneered their social media pre-Instagram, authored community newsletters, created a women in politics convention panel, and edited a book of essays by political leaders of the early aughts.
Additionally, Stephanie was an award-winning travel writer and editor penning dispatches from worldwide adventures and editing a book on female solo travel. In the beverage alcohol industry, she spearheaded digital strategy and social media for two years at St. Supéry Estate Vineyards & Winery, where she also assisted with harvest and supported sales initiatives as a Key Account Manager in on- and off-premise fine wine markets across the country.
Based in San Francisco, this Vassar College graduate has lived in India, Jamaica, Germany, France, and Japan, has set foot in over eighty countries, and speaks conversational French.
In her free time, Stephanie interviews influencers and reviews books as Literary Ambassador for Haute Living Magazine and serves on the board of National Novel Writing Month (NaNoWriMo.org).